How do I upgrade, downgrade or cancel my subscription?
You can change or cancel your plan at any time. Just follow these steps:



1)  Click the Gear icon at the top right menu.

2)  Choose "My Subscription".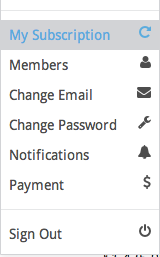 3)  Choose "Downgrade" under "My Subscription".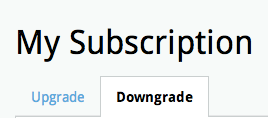 4)  Choose the App you wish to downgrade.

5)  Your New Plan will have $0.00/month.





6)  Please let us know why you want to downgrade.




7)  Choose "Upgrade My Plan" to confirm changes.